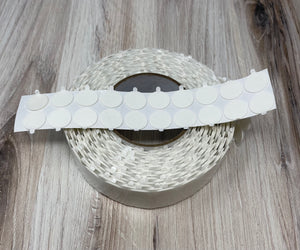 These wick stickers are perfect for setting your wicks in your jars.  No need for a glue gun!  Works like double sided tape, simply apply the sticker to the bottom of your wick, remove the protective cover from bottom,  then press the wick firmly into the jar.
Some of them kept fallin off before I could use them but they're great
Stickers are great
I use a lot of these stickers and I've never once had a problem. I like that they are easy to use but tough where they need to be.