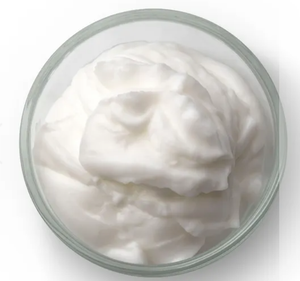 This Hand And Body Lotion base does not need to be diluted and is great for people who want to add their own special ingredients or simply use as is.  It is nice and thick and feels great on the skin.  
If you choose to add fragrance, ensure the fragrance oil is skin safe and that you stay within the IFRA limits on the oil.  Use only skin safe dyes specifically for bath and body, candle dyes are not skin safe.  
Ingredients: Purified Water, Propylene Glycol, Mineral Oil,Stearic Acid, Cetyl Alcohol, EDTA, Glyceryl Stearate, Aloe Vera Gel, Triethanolamine, White Protopet, Dimethicone,Propyl Paraben,Methylparaben, Allantoin, Carbomer, Propylene Glycol, Diazolidinyl Urea, Iodopropynyl Butylcarbamate
.