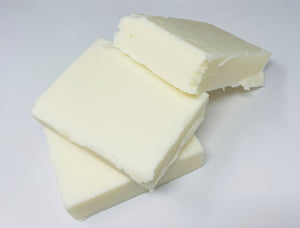 ** Because of the nature of the way the manufacturer prepares this wax, weights will fluctuate between slabs, and listed weights are approximate. 
Soy Wax Container blend - very forgiving, great for beginners!  Excellent color retention, great adhesion, single pour wax.   Comes in slab form.  This is our best performing soy wax.  Single pour, very little to no frosting, smooth tops, and excellent scent throw.   has a minimal amount of food grade paraffin as a stabilizer.   Takes color very well! 

Melt Point 124 - 127 Fahrenheit
Fragrance load 10-12%
Pour temp 180 Fahrenheit
Great Wax
This is by far my favorite wax of all the ones I've used. It creates a beautifully smooth top finish and has great cold/hot throw!
Great CT and HT!
Love this wax! very easy to use. Cold and hot throw is amazing!